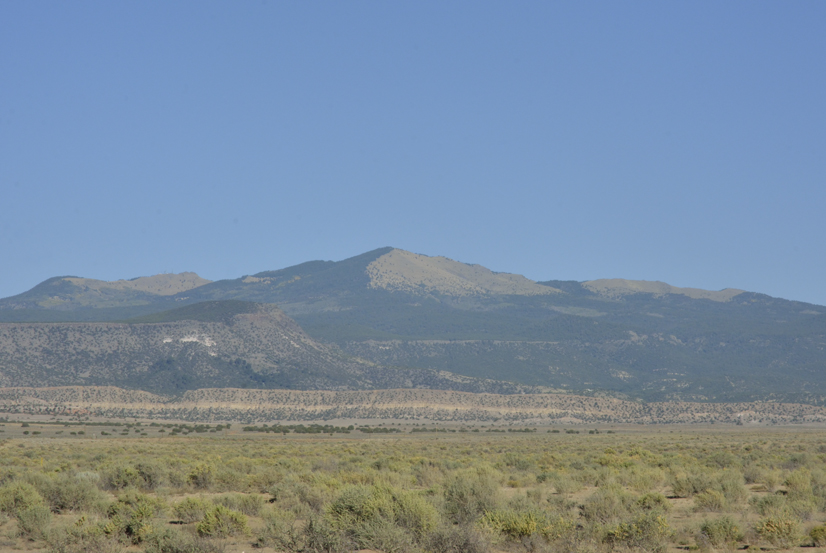 KAWESHTI, MOUNT TAYLOR, SACRED MOUNTAIN
Also on Censored News
Mount Taylor, near Grants, New Mexico, is sacred for many Indigenous Nations in the area. For the Navajo, it is Tsoodzil, one of the four sacred mountains marking their traditional territory. It is also sacred for the Pueblos of the region. For the Acoma, who live close to it, it is called Kaweshti.
Unfortunately, it is situated in the so-called "Grants mineral belt", and has thus been damaged by many mines. Nowadays, it is still threatened by projects of new uranium mining.
Petuuche Gilbert, Acoma, is an anti-nuclear activist, locally and internationally. In this video, he talks about the sacredness of Kaweshti and tells the story of the Spanish invasion by Juan de Oñate's conquistadors, in 1598.
KAWESHTI, LE MONT TAYLOR, MONTAGNE SACREE
Le Mont Taylor, près de la petite ville de Grants, au Nouveau Mexique, est sacré pour beaucoup de Peuples Autochtones de la région. Pour les Navajos, c'est Tsoodzil, la montagne du sud, une des quatre montagnes sacrées qui délimitent leur territoire traditionnel. Il est également sacré pour les Peuples Pueblos de la région. Pour les Acoma, qui vivent à proximité, il s'appelle Kaweshti.
Il est malheureusement situé dans ce qui est appelé "la ceinture de minéraux de Grants", et a donc déjà fortement été endommagé par les industries minières.
Actuellement, le Mont Taylor est toujours menacé par des projets de nouvelles mines d'uranium.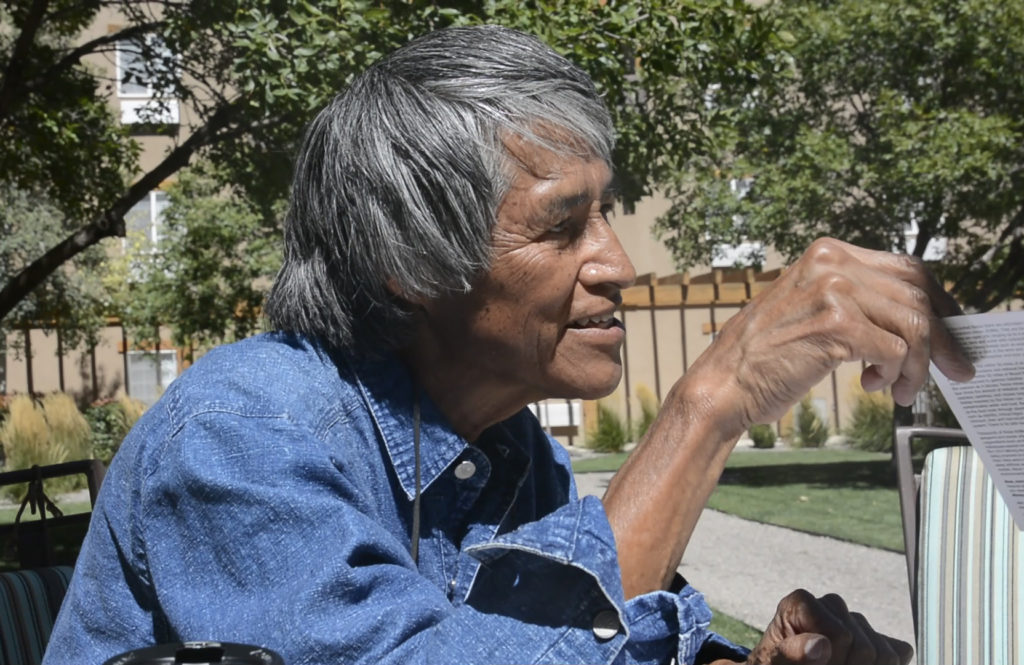 Petuuche Gilbert, Acoma, est un activiste contre le nucléaire, localement et sur le plan international. Dans cette vidéo, il parle du caractère sacré de Kaweshti, et raconte l'histoire de l'invasion Espagnole par les conquistadors de Juan de Oñate, en 1598.
Christine Prat